The Outline Of Your First 3 Sessions
Here is my recommended 3 step program that the majority of my clients use
However you're more than welcome to create your own proposal so we can fit your specific needs for each session.
We are extremely flexible and work around you. Your progression and development is what matters most to us.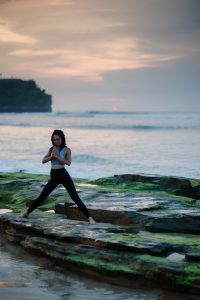 A brief introduction into what I do and how cognitive mindfulness meditation will help you. You will learn:
Mindful Listening – First steps into mindful meditation
Mindful Body – Learning to live in the moment and increase focus
Mindful Breathing – Discover how to reduce stress and anxiety
You'll be using these tools and techniques to create a therapeutic approach to life. Bringing you the tranquility, peace and calmness you're searching for.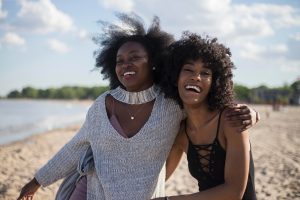 Not only will you gain access to the informal and non-judgemental support forum to manage your well being. You'll also learn from Deena how this will aid in your self-actualisation (turning negative thoughts and emotions into positive thoughts an emotions) 
Mindful Mind – Develop emotional intelligence and stillness 
Mindful Movement – Establishinga dyamic pratice
Mindful Eating – A tasty session – using mindful earting exercices 
Using these tools in session 2 you will begin to see your anxiety fade away as well as seeing yourself adopting a more nutrious diet to care for your body.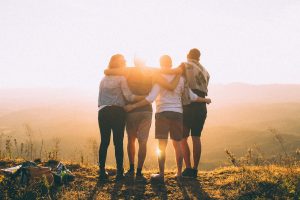 At this stage, all of our clients will be able to join a mental health and well-being group. The group is ideal for all who wish to engage in life skills and activities within an understanding and mindful environment
Mindful Sleep – Learn to fall asleep peaceful and wake up smiling 
Mindful Heart – How mindfulness can improve our relationships
This maybe a social prescribing of meeting others and having 'mind over natter' – this is talking therapy. A humanistic approach to life  
Hear What Our Clients Have To Say!
Working with Sheena was the breath of fresh air that I needed at this time in my life. She was able to explore the underlying causes of my depression and anxiety that stems from many years ago. We then focused on daily practices to increase my mindfulness and presence to ensure I'm able to remain happy and peaceful day to day.
Sheena has helped me immensely as I take the skills she has talked through with me and use them in my everyday life. I feel inspired by her as she is an excellent listener and I recommend her highly for that. A testimony from Rhianna. London
I'm extremely glad that I reached out to Sheena. Through our sessions, I have been able to remove the crippling fear that used to plague my life day in, day out. After the counselling, I have a much clearer understanding on where my anxiety and worries stemed. With this increase awareness, I feel more in control of my emotions and thoughts.
I found the sessions to be so helpful. Sheena's calm approach put me at ease. I now have a more positive outlook. I was also given strategies to help me with my anxiety which I use and find work wonders.